Six Pakistanis have found their way into Forbes magazine's prestigious Forbes 30 under 30 list for 2018. The annual list, which focuses on the game changing achievements of 600 individuals from 20 industries, and who are still under 30 years of age, was released on November 14.
More than 15,000 online submissions were received for the 600 slots, which means that the 'Forbes 30 under 30' list has an acceptance rate of just four per cent. For each of the 20 categories, there were expert judges, leading names in their industries, who helped come up with a list of bright entrepreneurial minds, making huge strides in their chosen fields.
The Forbes 30 under 30 list was launched in 2011 and this is its seventh edition. Previous honorees include such huge names like Pakistani Nobel Prize winner Malala Yousafzai, popular actors Alia Bhatt, Emma Watson and John Boyega, and Olympic gold medalists Andy Murray and Michael Phelps.
Here are brief profiles of Six Pakistanis in Forbes honorees in the latest forbes 30 under 30 list.
Sarah Ahmed, 28, Founder of Warp + Weft 
Sarah Ahmed has been selected for the list under the Retail and E-commerce industry. While working as cr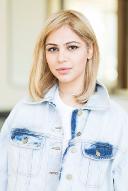 eative director of DL 1961, she realised just how much the denim industry was missing the mark on size inclusivity. This led her to start Warp + Weft, a premium denim brand that weaves its own fabric to guarantee the best value and fit, no matter what one's size may be.
It still hasn't been a full year since the launch of her brand and its revenues are already in excess of $2.5 million. Warp + Weft is already being stocked at such premier retail outlets like Saks Fifth Avenue, Neiman Marcus, Nordstrom, Bloomingdales and Harvey Nichols, among others. In a recent interview to BeeHive, Ahmed reflected on the part that her home country and family in Pakistan has played in her rise.
"I've grown up watching my family create products with it from our production mills in Pakistan," she said.
Ahmed joined her family's company after graduating from Parsons in 2011 and her brand uses the company's production mills in Pakistan, which is committed to sustainable practices in order to reduce production's impact on the environment.
Ahmed says of her brand: "It's a brand based on inclusivity and a fair price: everything is under $100. It's really for everyone, including men, women, petites, and plus sizes."
Abbas Haider, 28, Co-founder Aspetto, Inc.
Abbas Haider, son of Pakistani immigrants to the US and an alumnus of University of Mary Washington, is part of the list under the Manufacturing and Industry category. Haider founded Aspetto along with his college friend Rob Davis while he was still studying. Their company makes bullet-resistant clothing as a comfortable and fashionable antidote to body armour. Aspetto has raised $300,000 in seed funding and expects its 2017 revenue to exceed $2.5 million. The company's list of clients includes the US State Department as well as several other American federal agencies, along with security professionals, civilians and clients in the more volatile regions of the world, including in the Middle East and South America.
Given the increase in gun violence in the US and the rising frequency with which mass shootings are occurring in that country, Aspetto has garnered a steady clientele among ordinary American citizens, where previously bullet-resistant clothing were usually only worn by law enforcement and security professionals, and military personnel. As Aspetto focuses on manufacturing clothing that is trendy and fashionable, it is fast becoming the go-to brand for fashion-conscious individuals concerned about their security.
According to Haider, an Aspetto suit is capable of stopping a bullet shot from most handguns at point blank range.
"Last year an undercover officer overseas was shot three times with a 9mm (handgun) and survived," he told NBC News recently. "This was in Guatemala."
Anna Khan, 29, Senior Associate at Bessemer Venture Partners
Anna Khan makes it to the list under the Venture Capital category. She mainly focuses on investments in software, consumer web and mobile, and has sourced several breakout start-ups since joining Bessemer Venture Partners in February 2012. These include Intercom, DoubleDutch, NewVoiceMedia, SendGrid and Guild Education among others. She has been instrumental in raising over $141 million in total financing.
According to details available on the Bessemer Venture Partners website, Khan holds an MBA with Distinction from Harvard Business School where she was a Rock Center Fellow. She also graduated with Honors from Stanford University with degrees in Science, Technology and Society, English Literature and Political Science.
Khan has been named a "Global Shaper" by the World Economic Forum. She is also the founder of Launch X, a female-only accelerator teaching women how to raise capital.
Khizer Hayat, 28, CTO of ThroughPut Inc.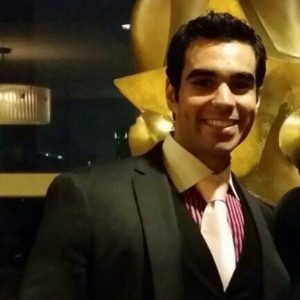 Khizer Hayat is in the list under the Enterprise Technology category. He is the co-founder of ThroughPut, a data science automation company, which estimates waste in supply chain and logistics operations, and offers recommendations to eliminate bottlenecks and areas of concern.
Throughput was previously knows as RigBasket, and has operations in Pakistan, the US and the UAE. Back in February, it was selected as one of the top 10 global startups at the Startup Grind Global Conference held in Silicon Valley. Hayat's startup was selected for that particular honour among over 6,000 startups from 80 countries and 200 cities.
Hayat, a graduate of University of Pennsylvania, founded Throughput in Houston, Texas when he saw a large talent gap in the global supply chain industry. The Nation reports that Hayat believes that there is a lot of opportunity for the introduction of Artificial Financial Intelligence in Pakistani businesses and believes that if harnessed effectively it could push the country to the forefront of this particular technology.
Hayat is also president of the Teach Pakistan Initiative, an NGO working to improve the education system of rural Pakistan.
S Zayd Enam, 25, CEO of Cresta
The Enterprise Technology category sees yet another Pakistani as part of its list in the form of S Zayd Enam. The 25-year-old decided to drop out of his PhD programme at Stanford when he founded Cresta.ai, a bootstrap startup that builds artificial intelligence to help scale and improve the quality of customer services.
This wasn't the first time Enam dropped out of schooling. Back in Pakistan, he dropped out of high school to work on his first startup MediConnect, a healthcare provider platform in Pakistan.
Raza Munir, 29, co-founder of Climb Credit
Raza Munir makes it to the list under the Education category. His startup, Climb Credit, takes an innovative approach to combating student debt: ROI lending. Munir, along with co-founders Zander Rafael, Amit Sinha and Vishal Garg, partner with schools and programmes that justify the cost of tuition and offer legitimate career paths, mostly in skills-based fields such as robotics and nursing.
So far, Climb Credit has provided fast and affordable loans to more than 5,000 students attending 60 schools and hundreds of programmes. In October, the startup entered into agreements with investors to purchase $130 million of student loans originated by Climb Credit.